Young Adults in the Northern Deanery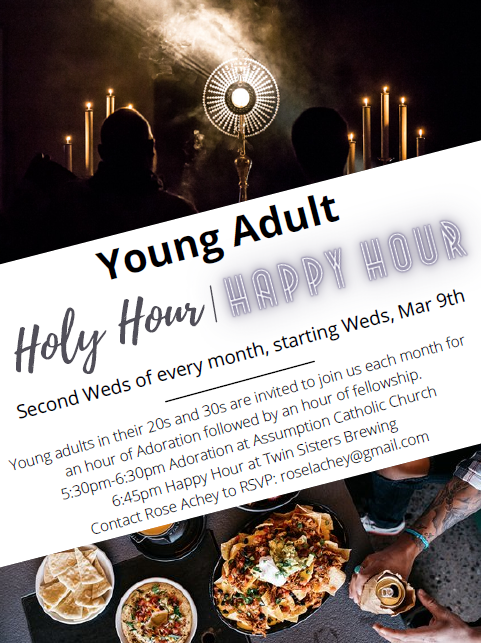 Young Adult Holy Hour/Happy Hour
2nd Wednesday of the Month
Holy Hour: 5:30 - 6:30 p.m. at Assumption
Happy Hour: 6:45 p.m. at Twin Sisters Brewing
Questions? Contact Rose Achey at roselachey@gmail.com.
Join our Facebook group to stay up to date on upcoming events:
"Catholic Young Adults de Bellingham"


Are you in your 20s and 30s and interested in getting involved with a young adult group in the Northern Deanery?
Contact April Jordan-Hulsey (aprilj@assumption.org) to be added to our email list and hear about all of our upcoming events.
Click here to learn about young adult events going on throughout the Seattle Archdiocese.
The Newman Center at Western Washington University is open to all 18- to 22-year-olds in the area wanting to be a part of Catholic outreach and ministry.